7 Popular Design Trends for Homes Built in 2015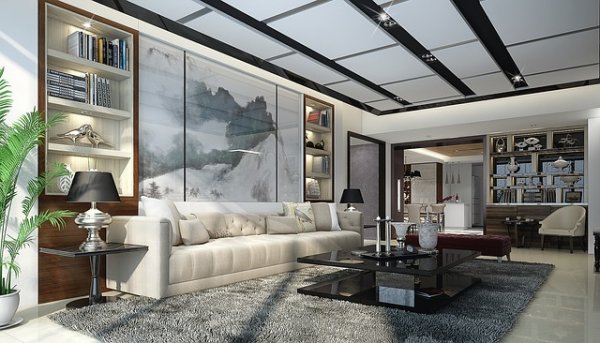 With the year 2015 half over, it has become pretty apparent what trends are most popular for homes this year. Builder have taken note and people are not only changing the way they build new homes, but also the way the remodel their old homes.
Luckily for everyone, most of the trends for this year focus on simplicity, organization and functionality. Anyone can try out one or two of these ideas to create a home that they will love for years to come. Here are the seven most popular design trends for home built in 2015.
Unique floorplans
Traditional floorplans are starting to lose their appeal in new homes. Many people are realizing that different arrangements can help them maximize space and create a better flow for every room of the home. Check out Utah home builders to find some of the best new, unique layout ideas.
Universal living spaces
Having a separate room for every common living space in the house is a thing of the past. Today, the open floor plan idea is more accepted than ever. Some people are leaving their main floors as just one open space, including the kitchen, living room and dining room into one area.
Green improvements
Creating a home that is eco-friendly is even more important to people today than ever before. There are also a lot more options that people can use to make their home green and energy-efficient. Anyone can make some adjustments to their home to reduce waste and live better.
A mix of the old and the new
In the past, design trends have moved from traditional to modern and back again. This year, however, the two ideas are being combined to create a new look that everyone can learn to love. Many people are mixing old elements, like a reclaimed barn wood table, with modern touches, like sleek chairs.
Wood floor alternatives
Wood flooring used to be the thing every home owner wanted. People are beginning to steer away from real wood floors this year not only because they are expensive, but also because there are more beautiful and eco-friendly options today. Home owners can look into new materials like porcelain or cork for a unique and durable flooring option.
Wallpaper
Painting elaborate designs on walls is not a task that many home owners are willing to take on by themselves. Instead of hiring an expensive professional, more people are looking at great wallpaper options that can give them the same effect for a fraction of the price. New wallpaper materials last longer and some can even be removed and replaced easily in needed.
Mixed metals
Metal accents in the home are not a new idea by any means. However, making all of those accents match is a trend that a lot of people are not following for 2015. Instead, home owners are mixing metals and finding a cohesive look that works well together without completely matching.
Image: http://pixabay.com/en/home-interior-design-3d-663226/
comments powered by

Disqus