Five Ways to Sell Your Home Fast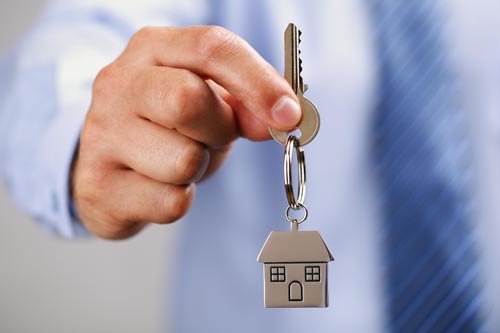 Selling your home quickly can be done with the right approach. While many believe that selling a home is as simple as putting up a for sale sign and holding an open house, the housing market can be finicky, which can leave sellers with their home just sitting on the market.
The best way to give your house a chance on the market is to prep it for potential homebuyers in order to make it stand out from the rest. Here are five ways to sell your home fast:
One of the best ways to garner interest into your home is to offer a detailed list of the home's amenities. Most homebuyers look for houses that fit a certain criteria. Those qualities can be anything from a certain amount of bedrooms to a large backyard to whether or not the house is wired for a directv bundling.
With more and more homebuyers finding houses on websites, such as Redfin or Zillow, they can search exclusively for homes with certain characteristics. If your house does not provide homebuyers with any details, many will pass it by, for they are not willing to waste their time on an unknown home. Make sure to list the home's details in their entirety in order to gain as much attention as possible.
As one of the toughest parts to selling a home, the price can either make or break the house. Many sellers believe they should price the house high, for they can always reduce it later. However, while you do not necessarily want to undersell the value of your home, pricing the house too high can keep homebuyers away. Instead, price the house at a fair, reasonable number, as many statistics show that houses priced at a fair value tend to sell for more.
The first impression of your home is critical to your house's value. Homebuyers are more interested in a home that has a well manicured home front, because it sets the tone for the inside of the house. Homes that lack curb appeal tend to drive homebuyers away, because lousy curb appeal looks like work. Homebuyers are more willing to purchase homes that are move-in ready.
Giving your house a bit of a spruce before putting it on the market can add an immense amount of value to your home. While you do not need to undergo a total home renovation, simply adding a fresh coat paint, new fixtures, and updating the flooring can go a long way. It gives the home a fresh appearance, which can drive up the price.
Even though you might still be living in your home while it is on the market, a great way to get your home sold as soon as possible is to clean and declutter the home. It makes the house appear bigger, and allows homebuyers to envision their families in the space.
These tips will give your house its best chance at selling quickly!
Image Source: www.shutterstock.com
comments powered by

Disqus