Buying a New House: 3 Expert Tips You Should Know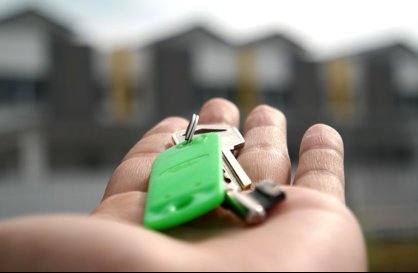 Buying a new house is a significant event in our lives. We try to find a property based on the dreams we have had; one that will generate a comforting and welcoming feeling as we enter it, one that suits our budget. These, among other things, are important considerations in the process of making this great decision.
We also need to take into account the opinions of our partner or our entire family, because everyone should be satisfied when giving the final verdict on whether to purchase a new home, or not.
Here are some simple tips to help you choose the best house according to your needs.
The neighbourhood, the key to your harmony
One of the most important things to keep in mind, is the area where you will buy your new house. If it is a new build property, it might still be a housing development project where there are no residents yet; check the surrounding neighbourhood and look at the construction plans and proposals of the real estate company to give you an idea of who your potential neighbours might be.
However, if the area is already inhabited, the task will be easier; spend some time in the nearby parks and common areas that surround your house, get to know the people who live there. If you have children, give priority to a house that has green areas around it and other children.
Take a tour not only of the closest areas but also of surrounding neighbourhoods. It is very important that you are comfortable with the lifestyle of the community in which you will live, with the neighbours and the neighbourhood where you will move to. This will allow you to make a wise choice.
Space, a projective issue
Think about your plans in the medium or long term. If you have children, or plan to have more children, what amount of space will you need? Could you work from home in the future, if you wanted to? It is important to project future possible needs in terms of space. If you might need additional rooms in the future, is extension a possibility?
Commuting distance
If you are interested in saving time, think about choosing a house that is close to where your workplace is, and that of your partner, or anyone else who lives with you and works. This will make commuting more convenient and save you a lot of time in your daily commuting.
Don't try and do it all on your own. Seeking local expert advice regarding suitable areas, and properties, for example from www.beresfordsgroup.co.uk can be an excellent option to help you in choosing your new home, since they have a lot of experience, a varied portfolio and the necessary local knowledge to find the most suitable options for you.
Keep these tips in mind, and go in search of the house of your dreams!
comments powered by

Disqus