6 Recommendations for Buying Your Next Home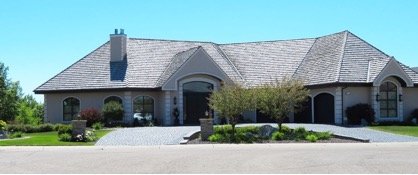 Whether it is a mansion, a modest townhouse or apartment, buying a home is without a doubt the most important economic decision many people make. You have to carefully consider all the factors, before arriving at your final decision. You need to choose well.
When choosing a home, many factors must be taken into consideration so as not to turn an exciting search into a nightmare.
So, here are 6 recommendations for choosing and buying a home.
Analyse your options carefully, with an eye on the potential for growth in value
Yes, it will be your home, but it is also a major financial investment and commitment; so, it would also be nice if it increased in value in future years.
There are always particularly dynamic areas in any city, up and coming areas, which show such growth potential.
Do extensive research on mortgage deals available
Currently, if you have a good deposit, there are very favourable mortgage deals for buyers. Seek expert mortgage advice from an independent mortgage broker in the area you are considering buying in.
As a general rule, the monthly installment of your mortgage should not exceed 40% of your net income. However, keep in mind that, by slightly expanding the price range of potential homes to be analysed, you might find a much better property, which in the long run will be more comfortable and profitable in every way.
Consider a pre-owned home
If you do not yet have children, you might consider looking at pre-owned property in, or near, the centre of a city. In this case, and especially with property which requires some degree of renovation or remodelling, there can be some interesting advantages.
Demand if you resell later will be higher, and house prices generally rise more quickly in such areas. The housing market also tends to be more buoyant.
New-build property
When it comes to designing your own house, or custom speccing a developer's project, it is often possible to achieve greater reductions in its final price. Location is key when purchasing new. Factors such as the existence of public transport, green areas, the proximity of shops or schools will always help your investment in such property grow.
Additional extras
As well as the final price of the home itself, do not forget to consider common expenses, such as residents associations, building administration in the case of apartments, security, etc.
Market awareness
You do not want to be rushed into any purchasing decision, so make sure you are knowledgeable regarding market prices for the areas you are considering. If the perfect property appears you want to be able to move quickly, not have to start researching and investigating house prices to decide if it is a good option or not. You could miss out on the home of your dreams!
comments powered by

Disqus