7 Things to Do Before You Move into a New Home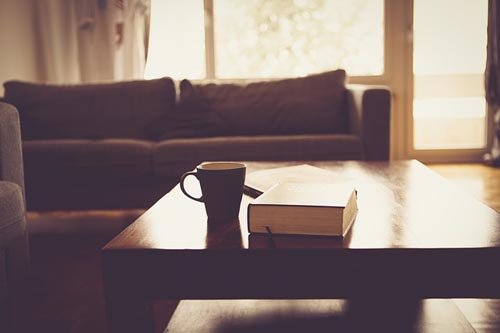 Whether it's your first home or your new home, moving into a house is a fun, chaotic process. After the long process of searching for the house, putting in an offer, going through escrow, and finally getting the keys, it can be tempting to move into the home as soon as possible.
However, as exciting as it is to settle in right away, there are a few things you should do before actually moving in, as it will ensure you have a safe, healthy, and happy home to move into.
Here are 7 things to do before moving into your new house:
1. AC/Heating Inspection
One of the first things to do is to have your HVAC system inspected. If the house you are moving into has an older system or is leaking, it is a wise idea to have it checked out just to ensure that everything is working properly. For both safety reasons and comfort, having the system checked out before moving in can make your move into the house much smoother.
2. Change Locks
Once the house has closed and you hold the keys to the home, have the locks changed on the house. Spend a day installing new locks yourself, or have a locksmith come out to the home and do it for you. Even though the previous owners should have given you all of the keys to the house, they could have forgotten who they gave a key to. On top of that, who knows who else has keys—realtors, the bank, landscapers, etc. For simple safety, take the time to have the locks changed before you move anything into the house.
3. Clean the House
Depending upon the cleanliness of the previous owners, cleaning the house could be either a large task or a fairly small one. However, even if the previous owners left a seemingly spotless house, give the house a once over with some cleaning wipes, a vacuum, and a mop. Scrub down the countertops, the appliances, and other kitchen and bathroom areas. Also, sanitize all handles and knobs. This way you can rest assured that the house is fully sanitized and free of germs.
4. Paint
Nowadays, many homeowners repaint for resale, eliminating this step if you happen to like the color. However, in the event that your new house needs a paint job, it will be easier to do this before you move into the home. In fact, if you plan on re-carpeting the house or redoing any of the floors, make sure you paint first in order to avoid any paint accidents on the new flooring.
While painting is a fairly simple task, it can be extremely time consuming, especially if you have to prep the walls by priming them or re-plastering any damaged areas. In this case, consider hiring a professional company who will take care of the whole process. After walking in and seeing how fresh and clean the space looks and feels, you will be glad you put off moving for a couple of days to get the painting done.
5. New Fixtures
If there are any old or dirty fixtures, including light fixtures, switch plates, electrical sockets, or even kitchen and bathroom fixtures, take the time to install new ones before moving in. Not only will it look more streamlined, doing it beforehand will ensure that all of your electrical and plumbing is working properly. If you do not feel comfortable working with electrical or plumbing issues, look to hire an electrician, general contractor, or plumber to help you out.
6. Organization
Because unpacking can be chaotic and stressful, especially if you are unsure where to put everything, take some time before moving in to walk through the house make an organization strategy. A great way to utilize the storage you have in the home efficiently is to invest in closet and drawer organizers.
7. Wi-Fi
If possible, have your Internet, cable, and phone installed and turned on before moving in. In this day and age, it can be difficult to be without Wi-Fi for a few days, especially if you live in an unknown area. Without Wi-Fi, you may have difficulty finding the local grocery store, the best repairmen, etc.
With these 7 tips, your house should be good and ready for you to move into!
Image Source: https://pixabay.com/en/living-room-couch-sofa-table-690174/
comments powered by

Disqus